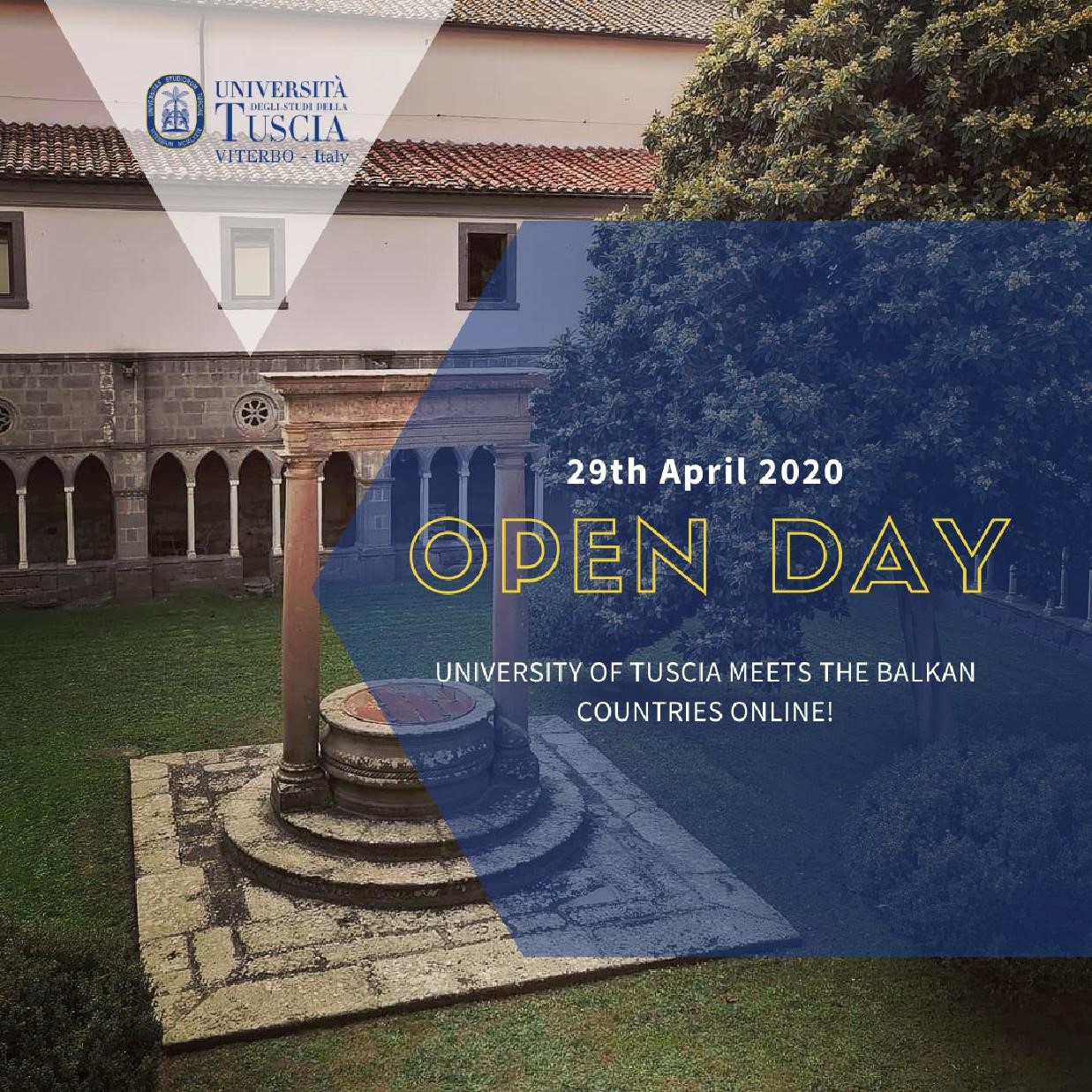 University of Tuscia, located at the very heart of Italy, has been transformed into a global research and science centre, thanks to the contribution of professors, students, researchers coming from all corners of the world, becoming one of the top ten universities in Italy. In this regard, being an ever international epicentre of professors, students, and researchers and with many ongoing scientific projects already underway and new ones being drafted, we are looking to materialize and concretize the cooperation with our partner universities.
Therefore, I am delighted to inform you that the University of Tuscia is organizing a Virtual Open Day dedicated to professors, students, researchers, and academicians from the Balkan countries on the 29th of April 2021 at 16:00-17:00. This will be a great opportunity to meet and present to you our achievements, projects, programs, campuses, laboratories, facilities, and future opportunities. The physical proximity between UNITUS and their partner universities, professors, and students in the Balkan countries will be a massive boost for our cooperation and hopefully, we can welcome you to our university in the near future as we are located in Viterbo, one of the most medieval, historic, and cultural centres in Italy.
The event will be in English.
Visit our page by clicking and fill in the form to register and receive the link.
http://www.unitus.it/it/unitus/international2/articolo/get-to-know-unitus\