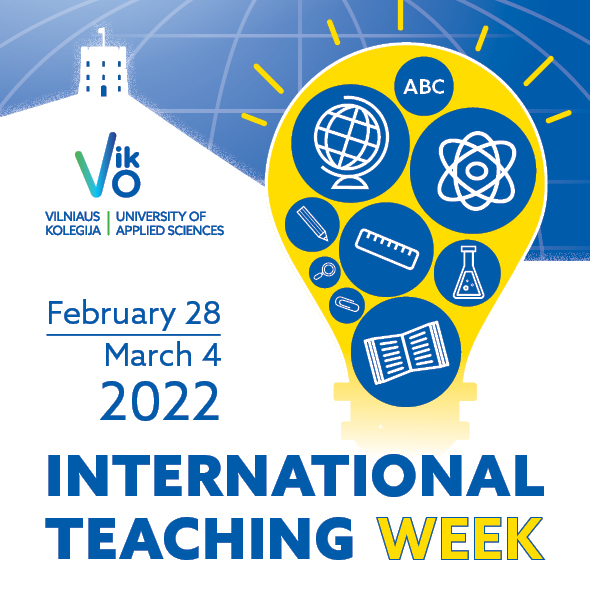 International Teaching Week (IW) is one of the most important annual international events at Vilniaus kolegija | University of Applied Sciences (VIKO), which usually takes place each spring.
Hoping the pandemic situation has been controlled due to vaccination, and that all of us – organisers as well as participants – will take all necessary precautions to stay safe, we would like to invite you to COME TO VILNIUS.
The main aim of this event is to invite teachers from the higher education institutions in different parts of the world and provide them with an opportunity to meet our students and staff in a different academic and cultural context!
The guest teachers are invited to give 8 hours of classes, seminars or workshops.
We are waiting for you! Our students are waiting for you!
The registration is open till 31st of January, 2021
VIKO IW team